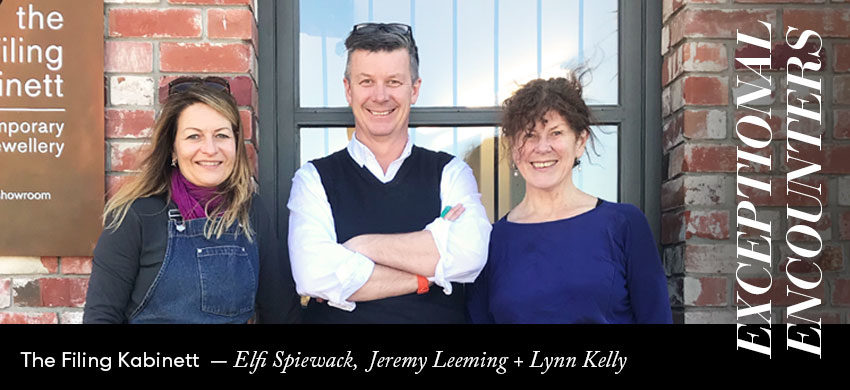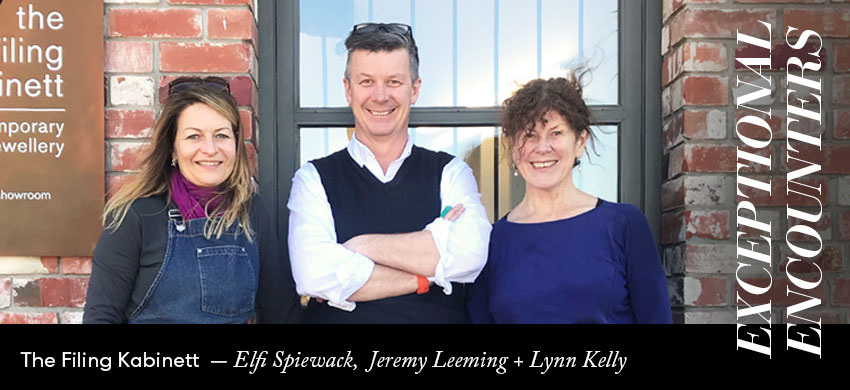 ---
— How long has your business called The Tannery home?
We moved our Studio & Workshop, The Filing Kabinett to The Tannery just over three years ago.
— What attracted you to The Tannery?
We loved the environment, a feel of a friendly community of like minded fellow independent traders with a good mix of creatives and 'non-chain' retail.
— Tell us a little bit about your business.
We are three contemporary jewellers working under the umbrella of The Filing Kabinett. We create handmade bespoke pieces and limited editions on-site using a variety of materials like gold, silver, precious stones, also non-precious materials like bone, basalt and more.
— What is your background?
All three of us are fully trained jewellers with slightly different backgrounds. Elfi trained at the Goldsmith College in Germany, Lynn trained in NZ and became a member of the renowned jewellers workshop Fluxus in Dunedin for many years and Jeremy who also trained in New Zealand returned to jewellery fulltime after living abroad for 10 years.
— Being a Christchurch based business, you've weathered the 2010 and 2011 earthquakes. What changes did you need to make to your business as a result of these earthquakes and what did lesson did you learn that are now helping you steer your business through the COVID-19 environment?
After losing our Lyttelton based studio in the February quake we found various unsatisfactory short term solutions for our practices. This eventually led us to finding our home at The Tannery. Because we always had the galleries as our outlets we didn't need to make a lot of changes in the way we operated/ sold our work. It was more the disruption of having to move premises so often, trying to settle in over and over and losing time and money in the process.
Lessons we learned are probably to stay calm and patient and not giving up hope that we will get through yet another challenge. There is still so much we can be thankful for. For example having the time to re-think and reflect on work and life in general is a luxury these days. Now is our chance…
Practically it means that we keep doing with what we know best.. be creative. But also staying connected to people, showing our presence online and tell them that we will still be here once things are back to normal, even if it is a 'new normal'.
— What diversifications and changes are you implementing during Alert Level 4 lockdown?
We are trying to increase our online presence and use this time to develop new ideas or take existing designs in new directions.
As self-employed artists we have had to learn previously how to be resilient during leaner times. But knowing that our business will survive beyond the current crisis we are looking forward to seeing our clients again and fulfilling their desire for beautiful adornment to balance out these darker times.
— When you're not focusing on your business, how are you keeping entertained during lockdown?
Like many we are probably giving the garden and housework more TLC but also researching ways to upgrade our business and working on ideas and concepts for upcoming exhibitions.