The Tannery Christmas Market
Thursday 20th December, 10am - 9pm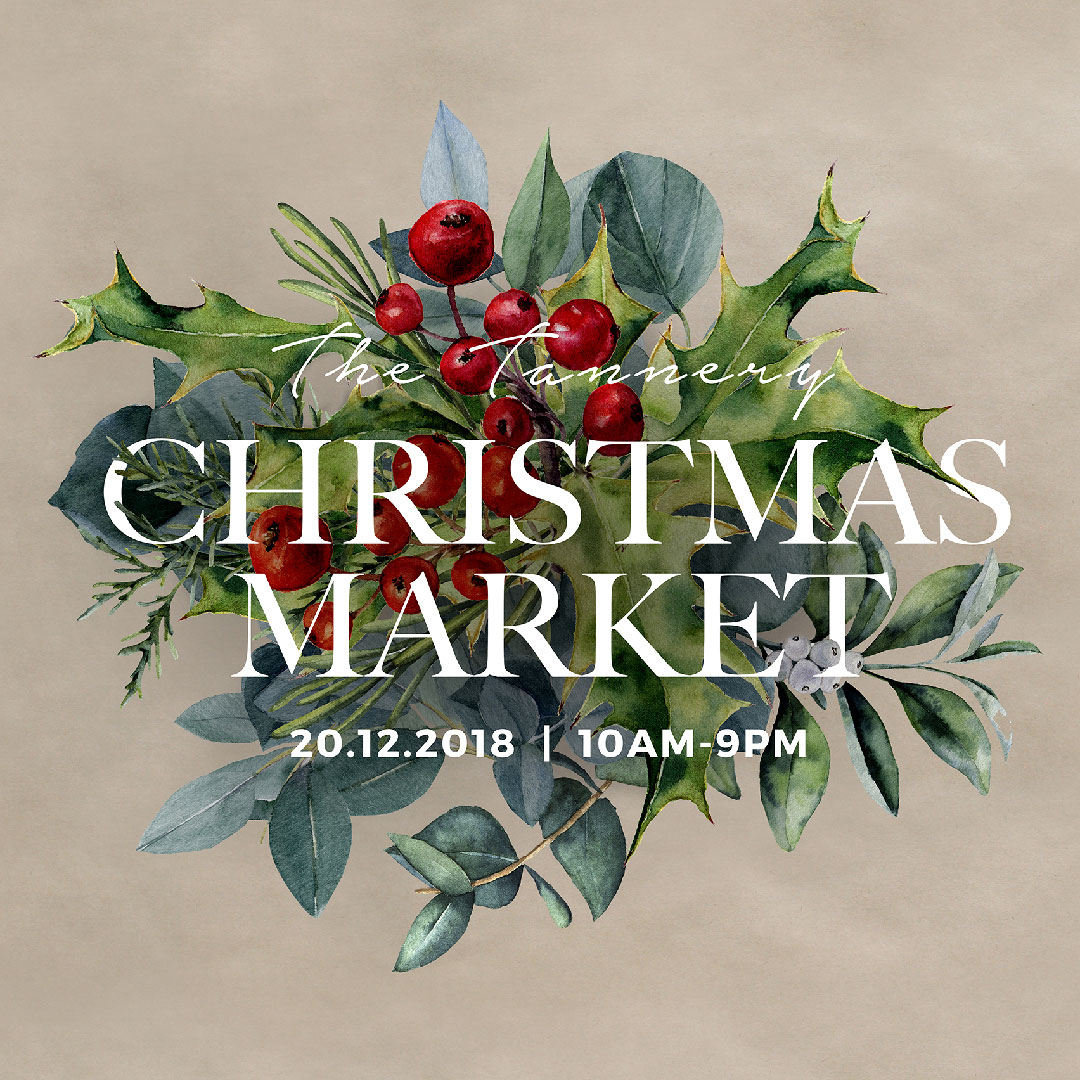 Food
Fuel up on some good eats from your favourite food vendors:
The Brewery
Penny Black
Bellbird Bakery
She Universe
Mitchelli's Cafe Rinato
Blue Smoke
AGA Kitchen
Kung Fu Dumplings
Fritzs Wieners
Pita Pit
American Delight
Black Forrest Waffle Hut
Craft & design
Crafts and Designers joining us for the day:
ATRIUM
Divine Berries
Jet Black Design
BLUE SMOKE
Village Leather Craft
Wool, Yarn, Fibre
Live Music & Entertainment
ENTERTAINMENT FOR THE KIDS
Balloon tying with Melanie Poppins
10-11.30am in Blue Smoke
Balloon tying with Stef
1-3pm in Blue Smoke
LIVE MUSIC
Voxette 12-2pm in the Atrium
Ryan Ferris 5-8.30pm in the Atrium
Retailer deals on Market Day
Little Folk
Little Folk will have a sale table with 20% off selected Toys and Summer clothing on Market Day.
Recycle Boutique
On Market Day we will be giving away a Recycle Boutique voucher valued at $300. A minimum purchase of $100 to go in the draw.

Teepee
40% off all Christmas decorations on Market Day.
Uncommon Ground
20%  to 40% off on summer stock of COOP, STOLEN, Rolla's, Assembly, Bird and Kite, NEUW, Federation, Somekind plus more bargains in store.
The Filing Kabinett
Market Day special promotion table in store.
Fabric House
20% off All Picnic Rugs, Recycled Throws and selected Cushions as well as 10% off ALL FABRICS IN STORE.
Mrs Bottomley's Flowers
Festive specials in-store! Don't forget to pre place your Christmas wreath orders, to collect on Market Day.
Bellbird Bakery
Information coming soon!
Deval
$50 and $100 racks plus some incredible bargains!
The Flock
Discounted Elk & Kowtow clothing, Elk footwear, Triumph & Disaster sunblock, Elk 100% Cashmere Jumpers less 20% and much more on the day.
The Apothecary
10% off ALL skincare, hair products, make up, creams, lotions on Market Day.
Penny Black
Information coming soon!
Yestergear
Yestergear will have a mini-book sale with selected titles on sale for Market Day.
Sadhana Surf, Music, Style
Special on market day! 15% off all new LP's and 7″ records.
EnCompass
We'll have a sale table with 50% off Mens & Womens t-shirts!
Morgan and Page
20% off store wide on Market Day.
Bolt of Cloth
15% off full price items for one day only! Plus up to 70% off sale table full of goodies. Spend $100 or more in-store and receive a FREE Christmas decoration worth $19.99.
HAPA
$5-$10 HAPA Sale Table! All items on our sale table reduced to $5 or $10!
She Universe
Specials basket in store.
Grassroots Yoga and Health
Go in the draw for a 5 class pass and 40% off ALL our Yoga clothing on Market Day.
Alchemy Equipment
Information coming soon!
Katamama
10% off homewares, giftware and lighting plus free gift when you spend over $100!
Cassels and Sons Brewing Co.
Information coming soon!
The Fabric Store
15% off all full priced fabric and leather on Market Day.
WearElse
$10-$20 sale rack in store.
Katerina Boutique
15% off storewide all full price garments.
40% off jewelry and bags.
Special clearance rack for Market Day.
Cosi Fan Tutte
Sale table with up to 70% of all items, including Christmas decorations.
Fascino Shoes
A great selection of summer in-store specials for Market Day with some prices as low as $49.90 (while stocks last). Plus cool stocking stuffers!
Smiths Bookshop
Information coming soon!
There will be pressure on our Tannery customer car park on Market Day so we encourage you to use our overflow parking on Rutherford St.