The Tannery Autumn Market
Saturday 17th March, 10am - 5pm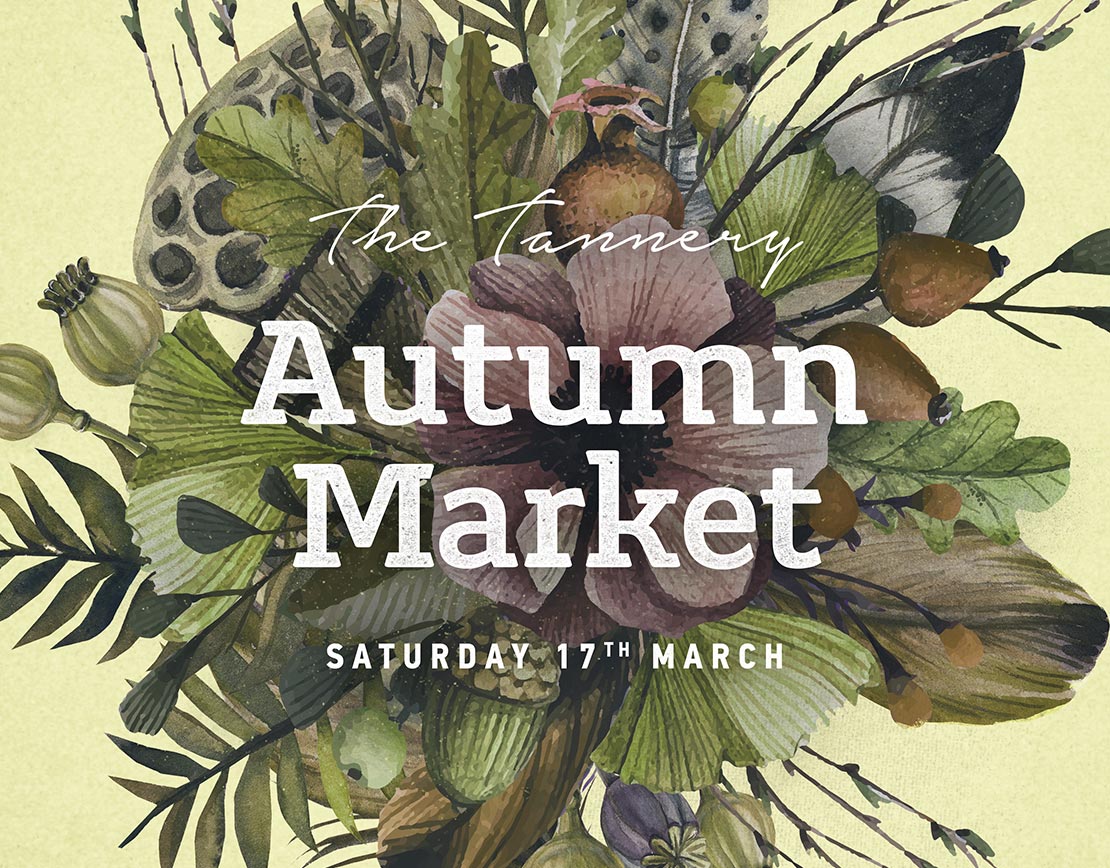 Eat
Fuel up on some good eats from your favourite food vendors:
The Brewery
The Quay Cafe
She Universe
Mitchelli's Cafe Rinato
The Tanner Street Bakery
Blue Smoke
AGA Kitchen
Kung Fu Dumplings
Crafts
Crafts and Designers joining us for the day:
JONZ Imports
Sarah Geary Ceramics
Vintage Black Soy Candles
Gemini Project
Happy Chappies
Katamama
Breyer Bespoke Furniture
Zippity Doo Dah
Retrospective Design
Save
Recycle Boutique
Spend $100 in store and go in the draw to win one of three $50 Recycle Boutique vouchers. Winners will be notified on Tuesday 20th March.
Little Folk
Little Folk will have 20% off Bobux shoes. 40% off selected Saltwater Sandals, and up to 50% off selected styles from Nature Baby, Thomas Pie, Jamie Kay, Rylee & Cru, Hubble and Duke and Aubrie.
Teepee
40% off all women's summer clothing, hats and children's clothing. 40% off selected scented candles.
Mitchelli's Cafe Rinato
Information coming soon!
Uncommon Ground
Emerging designers from Otago Polytechnic and ARA will be in store with their one-off creations. Summer stock up to 70% off (clothing only).
Mrs Bottomley's Flowers
Autumnal market flower specials in store along with our extensive range of indoor plants.
Tanner St Bakery
Information coming soon!
Deval
Market Day specials with bargain racks at $50 / $100 and $200.
The Flock
Many items marked "ON SALE" for Market Day at The Flock!
The Apothecary
Essential oils workshop being held on Market Day in the Metropolitan lounge -from 1pm -230pm. Book via our website https://the-apothecary.co.nz/event/essential-oils-2/
Save
EnCompass
Sale rack out front with 50% off selected men's shirts.
Morgan and Page
15% off store wide on Market Day. Rold gold Etruscan range of jewellery 50% off.
Bolt of Cloth
15% off full price items for 1 day only and up to 70% off selected summer clearance items.
HAPA
SALE clearance table in the atrium with items discounted 50% to 90% off.
She Universe
Information coming soon!
Grassroots Yoga and Health
Grassroots Yoga will be offering the chance to win a '5 Class Pass' for anyone who visits the studio on the day and pops their name into our entry box.
Cassels and Sons Brewing Co.
6-packs of all four beers for $20.00 each, 518ml bottles for $9.00 each and limited edition Golden Age tee's for only $25.00 – be quick limited numbers.
The Fabric Store
15% off all full priced fabric & leather store wide!
WearElse
Two sale racks with items priced at $10 and $20.
Katerina Boutique
10% off store wide – including sale items.
Cosi Fan Tutte
In store specials including 40% off all One Season clothing and 50% off Bite lipsticks, glosses, and lip pencils.
Fascino Shoes
30% off all summer shoes. Buy two pairs and receive 40% off both pairs.

There will be pressure on our Tannery customer car park on Market Day so we encourage you to use our overflow parking on Rutherford St.