Christmas Night Market
Thursday 21st December, 9am - 9pm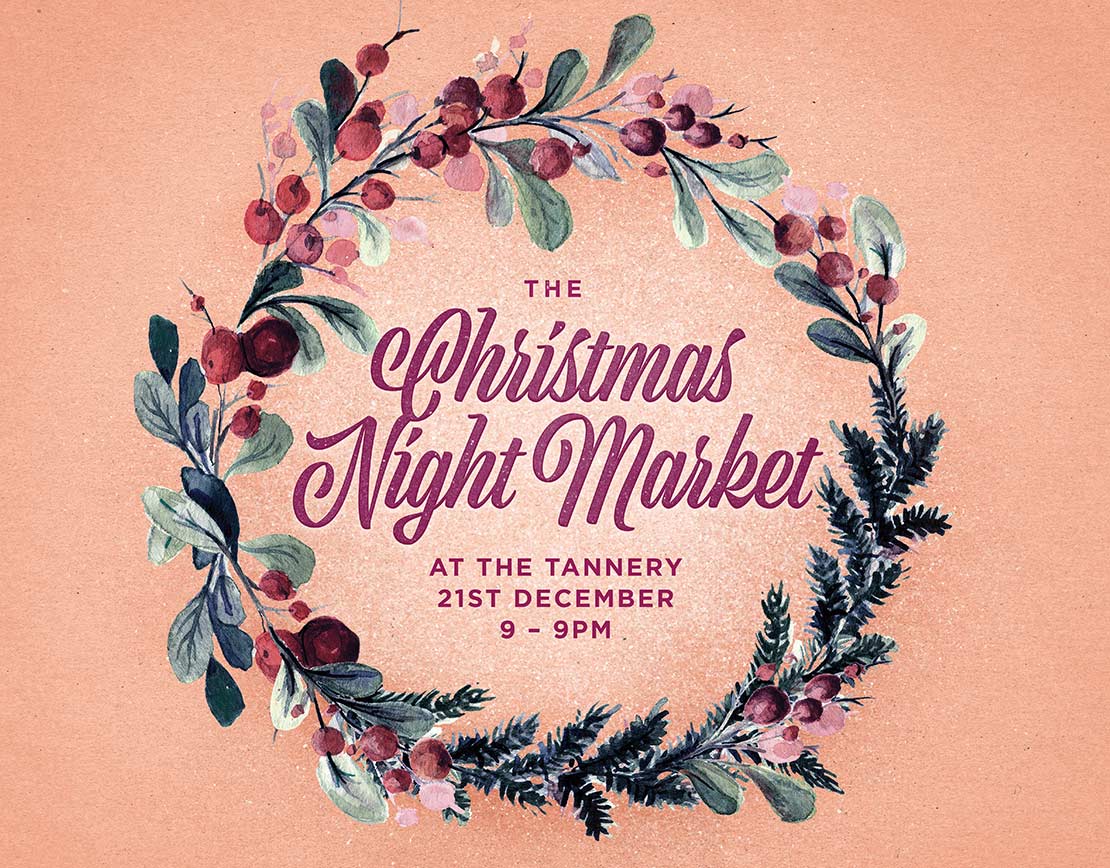 Eat
Fuel up on some good eats from your favourite food vendors:
The Brewery
The Quay Cafe
She Universe
Mitchelli's Cafe Rinato
The Tanner Street Bakery
Smoke'n'Barrel
Kettle Korn NZ
Kung Fu Dumplings
Fritz's Wieners
Black Forrest Waffle Hut
Pita Pit
Crafts
Crafts and Designers joining us for the day:
Sarah Geary Ceramics
Vintage Black Soy Candles
Save
Recycle Boutique
Gift voucher giveaways in-store.
Little Folk
30-40% off selected stock and a few extra specials on the day.
Mitchelli's Cafe Rinato
Come and try our Aperol Spritz (a traditional Italian cocktail) followed by a relaxing light meal.
Uncommon Ground
30% off  selected summer stock; COOP, Chasing Unicorns, Federation, STOLEN, Staple & Cloth, Rollas, Nuew Clothing, plus more bargains in store.
Mrs Bottomley's Flowers
Mrs Bottomley's signature florals lovingly created for your holiday festivities, including wreaths, table centerpieces, gift bouquets, plants, vase ware & gift vouchers.
Tanner St Bakery
We are extending our usual hours to 5 pm so come down the boardwalk to Tanner Street Bakery and enjoy our awesome coffee and cake deal (only $9) .
Also look out for our Christmas table in the atrium between 4 and 9 pm loaded with our famous fresh baked Christmas specialties – Stollen, festive tarts, Christmas cakes and more…(cash only).
Save
EnCompass.
Sale table with up to 50% off.
Morgan and Page
Selected summer pieces 30% off. All Vassalli Pants less 25% for the day only.
All Christmas Products 30% off.
Bolt of Cloth
15% off Full Price items (excludes design & making). 6-9pm a free glass of Bubbles while you shop (first come first serve basis. Age restriction applies).
HAPA
In-store sale tables with up to 80% off.
She Universe
Discounts on selected items.
Grassroots Yoga and Health
Yoga gear & vouchers for sale – located in the Atrium from 11-3pm.
Cassels and Sons Brewing Co.
Any 6-packs for $20.00. Any 2, 518ml bottles for $15.00 or $7.99 each. FREE tap badge with every purchase. Golden Age tees $20.00.
The Fabric Store
15% off full price fabrics and leather.