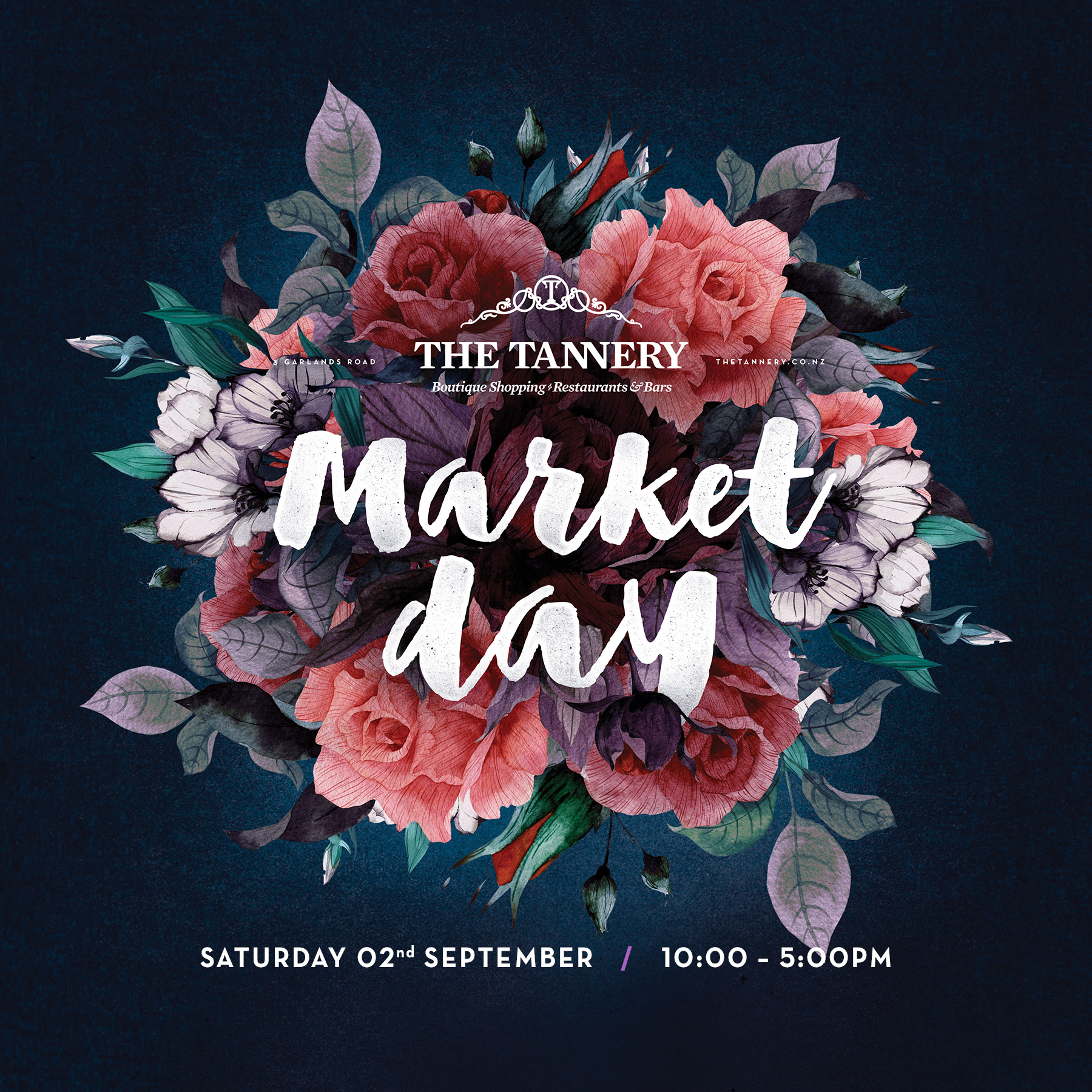 Eat
Fuel up on some great food from these food trucks:
Smoke'n'Barrel
Kettle Korn NZ
Kung Fu Dumplings
Fritz's Wieners
Black Forrest Waffle Hut
Pita Pit
Play
Be entertained by some great live music from Davey Backyard (from 10.30am – 4pm), and for the young (or young at heart!) there will be face painting on site from 1pm until 3pm.
Shop
Shop for that last minute fathers day gift, or find something for yourself on the sale tables and browse in-store specials. A full list of Market Day offers can be found below. Happy shopping!
Tanner Street Bakery
Two for one deal on chocolate Panforte, Father's Day hampers and in-store tastings. Bring your dad in for the best pies and coffee in town.
Cassels and Sons
Free Pizza valued to $26.00 from The Tannery (eat in only) when you purchase a 6-pack of Cassels & Sons Milk Stout or Extra Pale Ale for only $24.99 PLUS stop by our stand for beer tastings – sample our new Red IPA and two favourites, Extra Pale Ale and Milk Stout.
Father's Day Special – Flagon/Tee/Beer bundle –  receive + one 2.8L flagon including fill of his favourite Cassels & Sons Beer + one Cassels & Sons t-shirt + a voucher for one pint of beer ONLY $65.00. Available for purchase on Spring Market Day.
Father's Day Special – 6-Pack/Tee/Beer bundle  – receive + size pack of Cassels & Sons Extra Pale or Milk Stout + one Cassels & Sons t-shirt + a voucher for one pint of beer ONLY $50.00. Available for purchase on Spring Market Day.
She Universe
Sale table. $5 sugar free cinnamon and raisin bars. Two for $20 on all rolled products. Gift bags for Father's Day. Spot by for a taste of the new Hot Chocolate Power Balls.
Bolt of Cloth
15% off storewide plus 30% off selected items (excluding design & making service). We will also have a small selection of Marimekko up to 70% off.
Reflection – Hemingway Design
In-store sale table with 50% off items on the table including half price Father's Day cards.
The Fabric Store
15% off all full priced fabrics.
Teepee
50% off sale table in Teepee.
Mrs Bottomley's Flowers
Spring market day specials in-store.
HAPA
HAPA will have an in-store sale table with 50% to 70% off selected items.
Little Folk
Little Folk will have an end-of-season sale day including 50% off end of season Nature Baby and Pure Baby.
Sadhana Surf and House of Creativity
We're making way for new summer season goodies. Up to 70% off new and ex demo boards, and accessories. Spend $5 and go into the draw to win a brand new Sadhana surfboard!! Check out 'sadhanasurf and house of creativity' on Facebook for details.
Katerina Boutique
20% off store wide, including sales items (excludes Corina brand).
Morgan and Page
50-70% off sale clothing rack. Assorted jewellery handbags scarves and accessories at crazy, crazy sale prices!
Deval
Deval will have a pop up with a racks of $40, $100 and $200 and amazing bargains in the atrium. Deval's main store on the boardwalk will be offering a specials rack and any purchases over $1000 will receive a Deval leather pink hand bag.
Fascino Shoes
Fascino has 40% off all end off all last season's boots, shoes and bags. Plus further discounts on selected in store specials.
Cosi Fan Tutte
Market table in the atrium full of discounted clothing, shoes, homewares and gifts. Up to 70% off retail on selected items.
The Apothecary
Selected items discounted. Fish oil, magnesium, coconut oil and sale table items at low prices.
Recycle Boutique
We will be giving away 3x $50 vouchers. Customers will go in the draw to win if they spend $100+ on market day. We will draw the winners on Monday 04.09.17.
Alchemy Equipment
Alchemy equipment- bi-annual sample sale! Clearance store further reductions. PLUS recycled-adventure wear, market day pop up. Outer clothing, packs, and outer gear.
KILT
KILT will be offering a Sale Rack with items up to 50% off as well as a draw to to win a styling evening.
Please note that the Market Day specials, sales and promotions offered by retailers are valid on Saturday 2nd September only and may, at the retailers discretion, supersede any existing sales, promotions and offers.