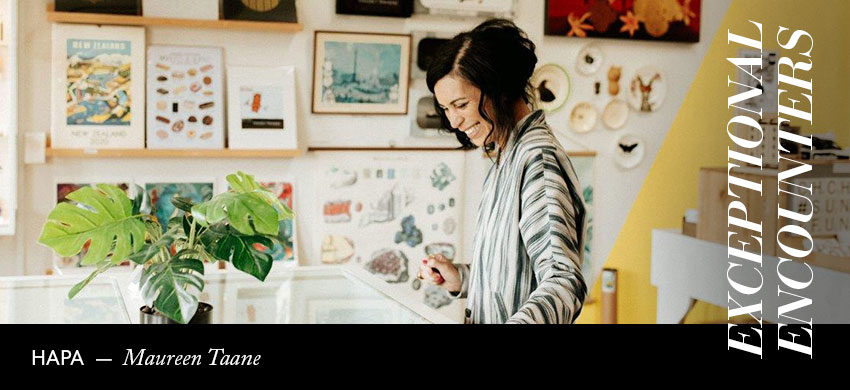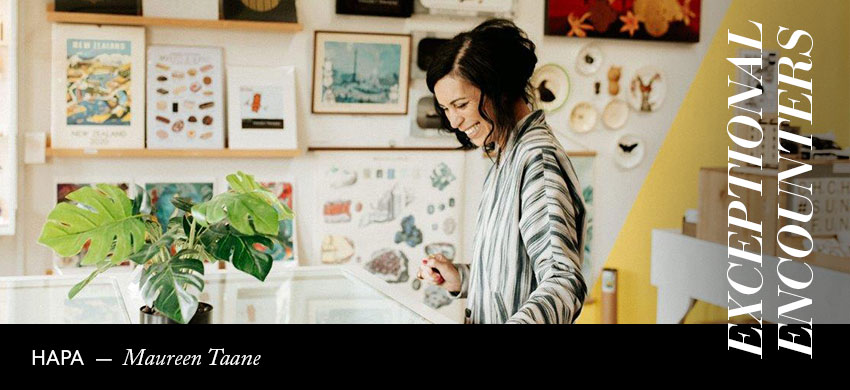 ---
— How long has your business called The Tannery home?
Four happy years!
— What attracted you to The Tannery in at the start and now that you're established here, what are the parts you really like?
I've always loved the intrinsic warmth of the Tannery; its graceful heritage bones and the bespoke interior tell such a beautiful story of respect for the past, survival in a post disaster environment, and an appreciation for thingsthat are unique and interesting.
— Tell us about your business.
We are a design store that stocks locally designed and produced gifts, jewellery, homeware, and artworks. We also design and manufacture our own range of products, as we know our customers love to find unusual and unique things in our stores! We proudly support more than 200 local businesses, creatives, designers and artists.
— What is your background?
I worked for The Vault Design store from 1993 until 2011, managing the Cashel street branch, and importing for the company as a whole. When the business decided not to reopen after the 2011 earthquakes, I could see an opportunity to create my own store, and opened HAPA in October 2011 in the ReStart Container Mall, trading happily there until it was demolished in early 2018. I work closely with my partner Blair on HAPA designs for the store. I'm one third of a whānau business in the music and events industry with my sister and brother, Tikidub Productions.
— Being a Christchurch business, you've weathered the 2010 and 2011 earthquakes. What changes did you need to make to your business as a result of these earthquakes and what did lesson did you learn that are now helping you steer your business through the COVID-19 environment?
Like most people – everything changed. It took us 6 months to gain access to the building we were in, in Cashel street, so I learned a valuable lesson early on about cloud storage. These days, most of our operations take place online. We have an online store at www.hapa.co.nz, we use Xero for accounting, Vend for our instore POS, and Shopify online – those software programmes are all accessible from my laptop and smartphone, and all integrate with each other. After the 2011 earthquakes, we couldn't get commercial insurance for a year, so we had to change our model to exclude glass and ceramics – you'll remember those early days and months where the aftershocks were rolling through relentlessly, and blue tack only does so much! After this lockdown period we will again change our model to accommodate other changes to the retail environment due to the pandemic…we are working with ChristchurchNZ Business Support team on what this might look like. Alongside this we had to upskill rapidly in the world of social media – our customers love to shop instore, but they also love to browse online, and communicate with us on Instagram and Facebook, so that's required a significant investment of time and energy to curate the right space to have those conversations.
We learnt after 2011 that our customers wanted to feel safe and reassured when they came back in to the store. We will be following all government guidelines on what this looks like going forward.
In some senses, those of us here in Christchurch have had a lot of practice at living with fear and uncertainty. While the situation we are in is super challenging at a whole new level, how we deal with it feels familiar. Stay agile, level up, be mobile, responsive…read, research and talk to as many people as possible about how we can connect and support each other. Small businesses have proven to be able to adapt, pivot and manoeuvre in ways that are hard for big business. We have to support each other as best we can over the coming months – shop local, show manaaki, support small businesses and keep an eye out for those as-yet-undreamed -of-opportunities that are coming
— What diversifications and changes are you implementing during Alert Level 4 lockdown?
As a non essential business, we can't send online orders out while we are in lockdown, but we are encouraging our customers to shop online if they can, and we will be sending stock out as soon as the COVID-19 Level drops down.
We support many local suppliers and artists and are anxious to keep the orders going and the supply chain moving. We are working hard on improving systems and software behind the scenes, keeping our lovely staff morale up, watching a lot of upskill resourcing online, and having zoom meetings with our suppliers. We have applied for the relevant government subsidies and support, and have closely examined all of our expenses to see what we can mitigate while we are in lockdown, like most of the other tenants we have zero revenue coming in but still have to pay our expenses.
— When you're not focusing on your business, how are you keeping entertained during lockdown?
See above! Plus in addition, baking terrible scones that end up on the lawn for the birds, trying to remove the cat from my lap during online business meetings, looking in the fridge and googling "what can I make with half a potato and a carrot", catching up on admin, designing new products, connecting with friends and whānau online, daily walks around the neighbourhood, and trying to ignore spring cleaning tasks that suddenly I have time for…
— What's the first thing you'll do when the lockdown is over?
I can't wait to pop into Mitchellis for a coconut chai and their amazing smashed avocado brunch!