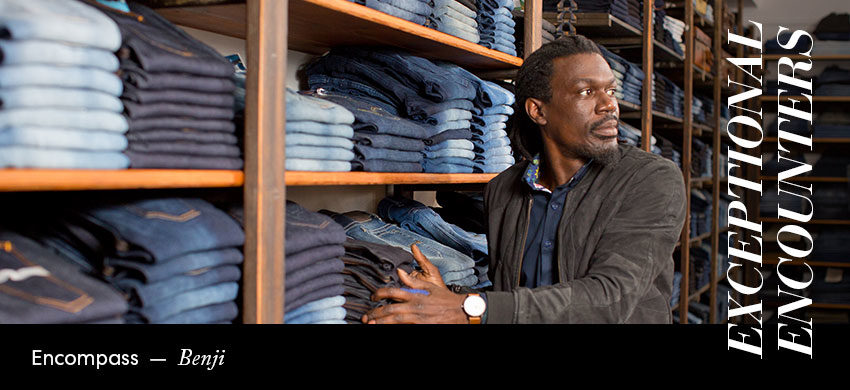 ---
— How long has your business called The Tannery home?
Encompass has been at The Tannery since it opened in 2013.
— What attracted you to The Tannery?
It's a vibrant and stylish location and home to independent and creative local businesses, so we knew it would be a good fit for Encompass.
— Tell us a little bit about your business.
The business is built around Benji's (owner) denim fitting skills, and customers come to us for the quality service and products. They know they are going to leave with the perfect fitting jeans.
— What is your background?
Benji has always loved fashion and after working with denim successfully for years we decided to open our own store.
— What diversifications and changes are you implementing during Alert Level 4 lockdown?
We have been using the time to put more stock online and promoting through Facebook and Instagram.
— When you're not focusing on your business, how are you keeping entertained during lockdown?
As well as working on the business from home we are enjoying extra time playing with the kids.
— What's the first thing you'll do when the lockdown is over?
We're looking forward to taking a walk around The Tannery, taking in the atmosphere and seeing it all back to life again.