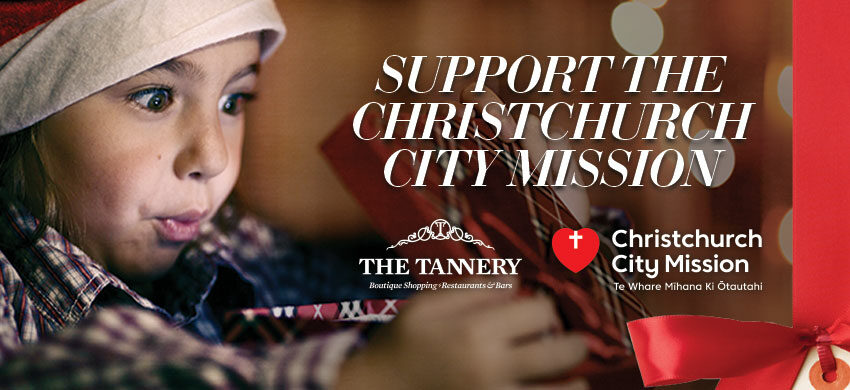 ---
This year the Christchurch City Mission are launching a Toy Store with the aim of increasing the meaning and dignity of how they give presents to children who otherwise would have nothing on Christmas Day. The store will be full of donated toys for children of all ages, and this replaces the toy handout by Santa at the end of their Christmas Lunch.
To support this event The Tannery will be promoting ourselves as a drop off location for people to bring gifts for the Toy Store. We will be encouraging Tannery customers to purchase an item for a child at The Tannery when they're shopping. They can then drop off the item to a specific location at The Tannery.
From December 4th – 24th we will also be offering gift wrapping for a gold coin donation. All donations will go to the Christchurch City Mission. Donations can also made online here.
Let's help ensure Christchurch kids get to enjoy the magic of Christmas!