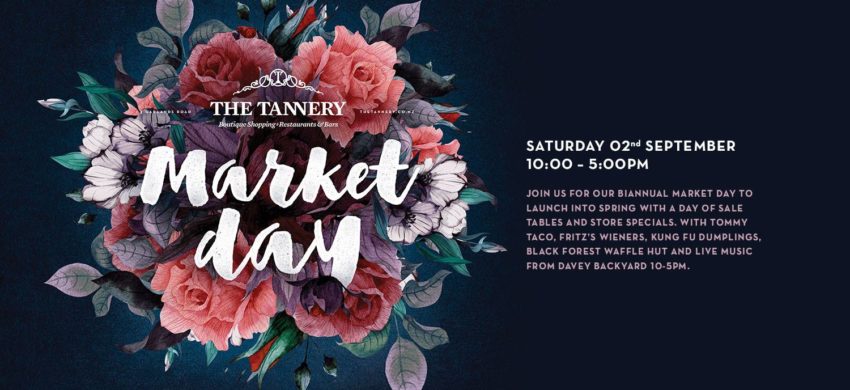 ---
Click here for details of our 2018 Market Day (Sat 1st September)
Join us for The Tannery bi-annual Market Day to launch into Spring, with a day of sale tables and store specials. There will also be food trucks on-site – Tommy Taco, Fritz's Weiner, Kung Fu Dumplings, and Black Forrest Waffle Hut, as well as live music from Davey Backyard (10.30am – 4pm) and face painting from 1-3.
Saturday 2nd September 2017, 10-5pm.
Take advantage of the sales and promotions on offer from our boutique retailers on Market Day. Deals to be had across men's and women's fashion, childrenswear, jewellery, bags and accessories, health, fabrics, books & homewares.
So if you're looking for something to do this weekend, don't miss this boutique Christchurch market day. A chance to pick up end of season sales, have some great food, listen to music, and maybe even pick up a last minute Fathers' Day gift for Sunday!