A One Night Stand
A gala night at The Tannery with all proceeds supporting The Movember Foundation
Saturday 4th November 2017
Inspired by the amazing work of the Movember Foundation and their dedication towards addressing some of the biggest health issues faced by men: prostate cancer, testicular cancer, and mental health and suicide prevention, The Tannery and Cassel's & Sons are throwing their support behind this cause and hosting a charity gala night.
All proceeds raised by the gala night will be donated to the Movember Foundation and be allocated to New Zealand programmes.
Your ticket includes:
Cocktail on arrival
Beer tasting
Canapes, entre, main and desert
Live music
Dance
Live auction
Whiskey tasting
Guest speaker Duncan Garner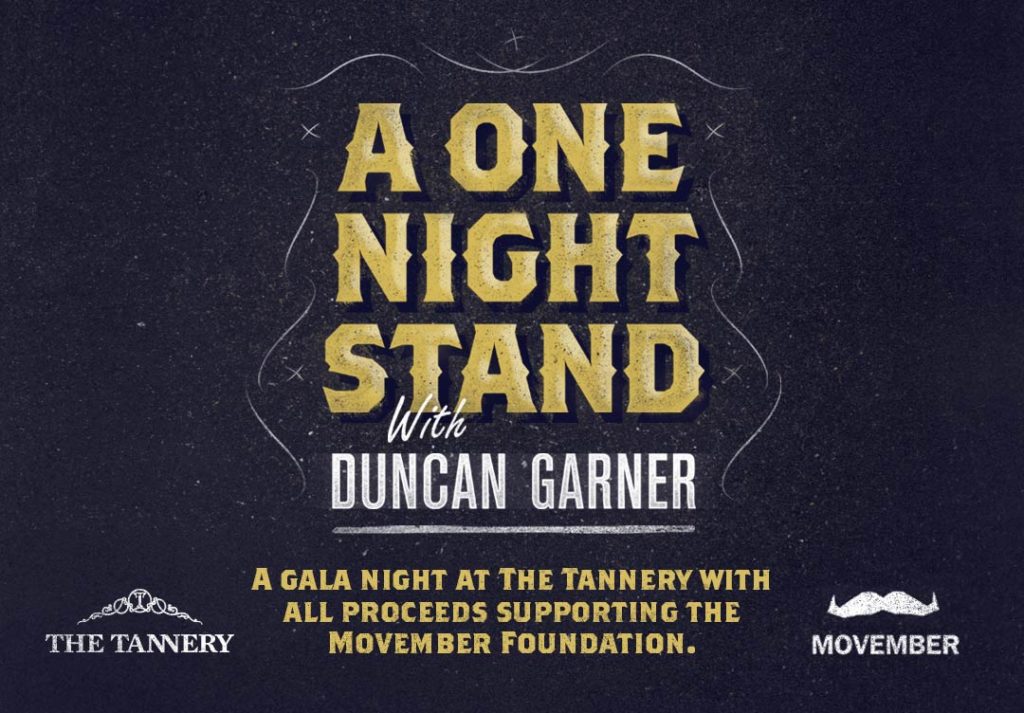 "My role as property developer and local businessman is well documented. But the role I most value and protect is that of partner, father and grandfather. I'm from a generation of males who paid little interest in their health. Who shied away from the awkward topics and avoided the embarrassing conversations. Now, as our societies attitude towards the mental and physical wellbeing of our menfolk has come of age, it's important that we do out bit to aid the charities who have made it their mission to support research, education and services in the area of men's health. Join us for A One Night Stand with Duncan Garner. It will be an unforgettable encounter."
– Alasdair Cassels
Sponsorship
Thanks to our corporate sponsors
Guest speaker Duncan Garner: Tannery Events
Venue: Tannery Events
Beer: Cassels & Sons
Accommodation for Guest Speaker: The George Hotels
Bus Back Advertising: GoMedia
Keep checking back…we'll be updating our sponsors list as more come on board.