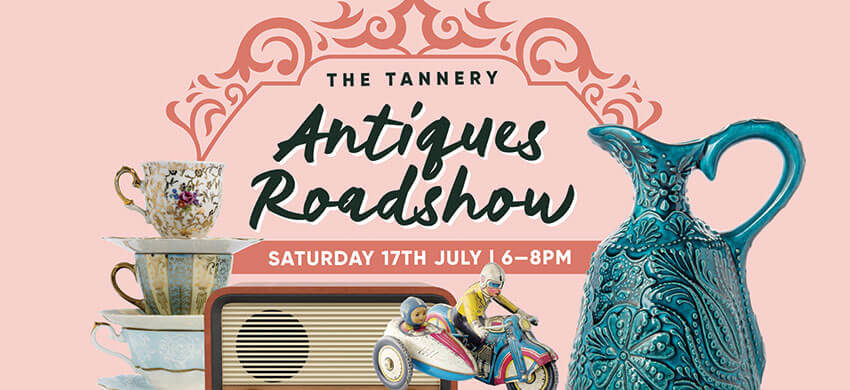 ---
FAMILY TREASURES AT HOME THAT YOU WANT TO LEARN MORE ABOUT?
We are bringing together local experts to answer all your antiques & collectables questions in a Antiques Roadshow style evening at The Tannery.
We are kicking off our Antiques and Collectables Fair with our very own Antiques Roadshow at The Tannery on Saturday 17th July from 6-8pm. Have you got family treasures at home that you want to learn more about? Where was that unusual piece of pottery made? Is that painting collectable? Should I clean my antique? Is it real? How does the condition affect its value? All these questions and more will be answered by Vickie, Lindsay and Phil from Ferry Antiques Centre. Join us under the fairy lights in the gorgeous Tannery atrium. Soak up the Victorian ambience and learn about that family treasure you have rucked away at home. Entry is free. We will be taking a gold coin donation for appraisals with all proceeds going to the Ferrymead Historic Park to assist their efforts revamping lighting and electricals in the tobacconist building display and general maintenance costs of displays.
When: Saturday 17th July, 6-8pm
Where: The Tannery
FREE ENTRY
To be followed the following day, Sunday 18th July, with the Antiques & Collectables Fair.